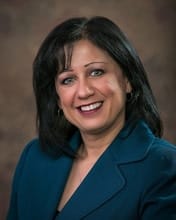 I came to Ventura County in 1994, first living in Simi Valley, then Moorpark and, since 1997, have owned a home in the city of Ventura, which I have adopted as my home town. I am convinced that Ventura County is the best place in the world to live and work – it's beautiful with its ocean to the west and hills to the east. It is easy to drive around and park. The people are nice, and smart, and passionate. The weather is amazing…
As far as practicing law here, our courthouse is phenomenal in terms of the quality and quantity of work produced for having just over 30 judicial officers and not enough staff. I am amazed at how they get it all done. The camaraderie among lawyers here is unmatched.
I do take cases in other counties from time to time and there are some very pleasant courthouses, no doubt, but I always look forward to coming home to Ventura County where I can walk to the Hall of Justice and be greeted by a friend before I even get in the door.
Anyone with a legal matter here needs to understand that Ventura County is different than other counties.
So often I have seen lawyers come here from other places, for example, Los Angeles – EXPENSIVE lawyers, hired because the client believes that paying more will get a better result (definitely not a true assumption). Unfortunately, some of these lawyers from out of county are not accustomed to how business is done in our courthouse, and as a result, they get bad results for their clients – not because they are bad lawyers but because they are not familiar with the procedures and practices of our county and they do not know the people here (law enforcement, prosecutors, court staff, etc.).
My point is this: If you have a legal matter in Ventura County, you need a lawyer who practices here all the time. There are many of us, so please call around and find someone here. Do not make the mistake of going out of county because you think a non-local lawyer will do better for you.
It costs more money to change attorneys mid-stream than to get the right person at the outset. If your legal matter is here in Ventura County, I guarantee that the attorney who will get you the best result is here in Ventura County, not in Los Angeles County or anywhere else.
We're Here to Help
Fill out this form and we'll
be right back to you!
Your information is safe.
We value your privacy.

Christina Vanarelli, Inc.
A Professional Law Corporation
674 County Square Drive, Suite 304
Ventura, CA 93003-9026