Results-Oriented Fee Structure
The quality of work, not the time spent, should determine the value – and hence the cost – of an attorney's services.
A Stated Rate ("Flat Fee") Arrangement is the Goal Whenever Possible:
I do as much work as I can on a stated rate basis. I have found that most clients prefer to pay a flat fee up front (as opposed to paying by the hour), because this gives certainty to the cost of the representation. Also, hourly billing arrangements can tend to reward an attorney for being inefficient, and result in the client paying far more for the legal services than originally anticipated.
With a stated rate arrangement, you pay me once, at the beginning; you know what you are paying me to do, regardless of how long it takes me to do it; and we never have to talk about my fees again.
When an Hourly Rate Will Apply:
When I am unable to determine a reasonable stated rate for a given matter, my hourly rate will be charged for all reasonable time I expend in the matter.
My standard hourly rate is $350.00.
Retainer Deposit:
For most cases, an up-front deposit is required to pay for costs and fees anticipated to be necessary for your matter (such as court filing fees, witness fees, process server fees, copying costs, attorney work billed by the hour [if applicable], etc.). The money you deposit will be placed in trust and used for your case only.
You will receive a monthly accounting showing how your money was used. At the conclusion of your matter, any unused funds on deposit will be returned to you.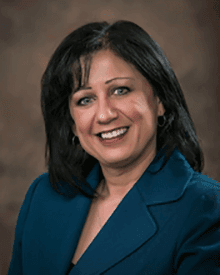 Christina Vanarelli, Inc.
A Professional Law Corporation
674 County Square Drive, Suite 304
Ventura, CA 93003-9026